An update from the Los Angeles Police Department (LAPD) confirmed that they are not involved in any of the investigation following the alleged plane incident of child abuse between Brad Pitt and his kid.
Sgt. Barry Montgomery said in an interview with The Hollywood Reporter that they have no active investigation pursuing the case. And as far as he knows, Pitt never talked to the police, no occurring investigation of that case and no allegations of the said matter against Brad Pitt. He said this is another Hollywood rumor that spun up and should be put to rest.
KTLA reported that the Los Angeles County Department of Children and Family Services cannot confirm or deny the allegation, but they can confirm that DCFS has an active investigation against the actor, which is "absolutely ongoing" as they said to People magazine. Pitt was also reported to be "cooperating fully".
Update on the case is now forwarded to the FBI. The alleged incident happened on a plane while the family was flying home from a France trip. But they do not like to comment yet when the Huffington Post tried to interview them.
The alleged child abuse incident broke the news after the couple's reported split on Tuesday morning. It was said to involve one of Pitt's kids with Jolie in the family's private aircraft. Unconfirmed details said Pitt became physically and verbally abusive while in front of his children, which prompted Jolie to seek full custody and legally end their marriage.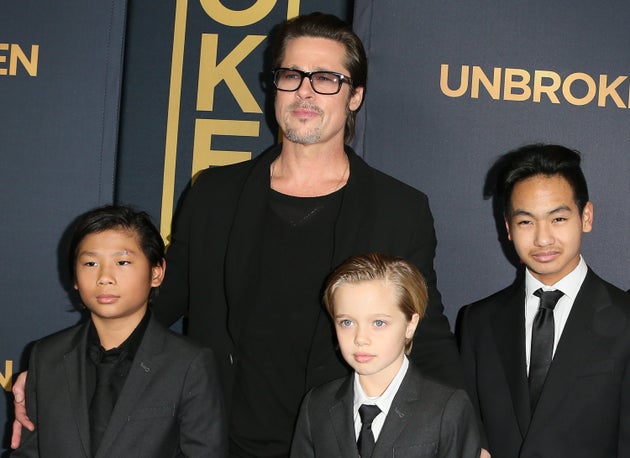 An anonymous individual tipped the LAPD and DCFS when the plane landed on Wednesday where Pitt was reported to be intoxicated and tried to run away from the scene using a fuel truck. Another anonymous source close to the actor defended him and said Pitt has never been abusive to his children. The couple has already been in an interview with the DCFS and the involved child will also be scheduled for another interview.
Jolie filed for divorce on September 15 stating that they are suffering from irreconcilable differences as a couple, and Pitt has some issue with his parenting method and uncontrollable consumption of alcohol and marijuana. Pitt was very light and saddened when he released a statement to People.
"I am very saddened by this, but what matters most now is the wellbeing of our kids," the actor said. "I kindly ask the press to give them the space they deserve during this challenging time."
Comments
comments