Last year was a year where we saw many major marketing campaigns and tactics happen in the world of gaming. The cold war that has been going on between the PlayStation and the XBOX consoles has never been as visible as it is now, and both the companies are trying their level best to knock each other out. The current statistics show PS4 is leading, but for a while the fight was really close. However, one good tactic that the XBOX used was getting the support of EA on their side when they came out with the EA Access, which at that moment was XBOX-Only. The EA Access has now expanded its services and has started tapping the doors of the PC markets now.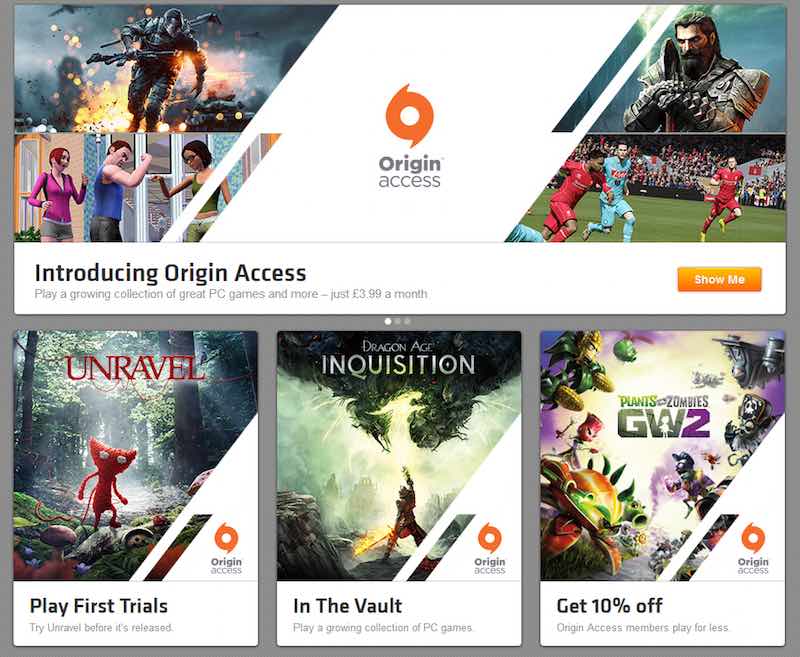 This news of EA Access reaching Windows PC was first spotted by users of NeoGAF. The EA Access for Windows PC has been dubbed as 'Origin Access' as it would be coming to them via Origin. The promo material that can be seen informs the users about the price of the service, which is $4.99 per month. This is the same price that the XBOX users pay for the monthly subscription of the EA Access. No details on an annual subscription have been seen yet.
According to an FAQ page in the US version of the website, the Origin Access gives the users the ability to get an exclusive access to "growing collection of great PC games". Additionally, this allows the users to try new EA games even before they come out, and also gives them an additional 10% discount on purchases made via Origin.
The UK version of the service has been priced in at 3.99 GBP per month. (as seen in the picture above). Microsoft and EA continue to grow together, and the partnership has moved beyond the XBOX and has now reached the PC markets. There is no word on them ever reaching the PS4 markets or other platforms as of now.