Motorola has been a name which has been having quite a year when it comes to 2015. The company had been making the news quite frequently with several new phones being released. They made several major announcements round the year and released a large number of third generation devices. The company has had a great time  this year and they are continuing to build momentum and are looking forward towards an even bigger 2016. Recent leaks have indicated that the company is now looking forward towards introducing their fourth generation of devices.
As per recent leaks, users have allegedly spotted the back cover for the fourth generation Moto X device, and it looks damn impressive. Before we proceed with providing any more information regarding this, have a look at this beauty here: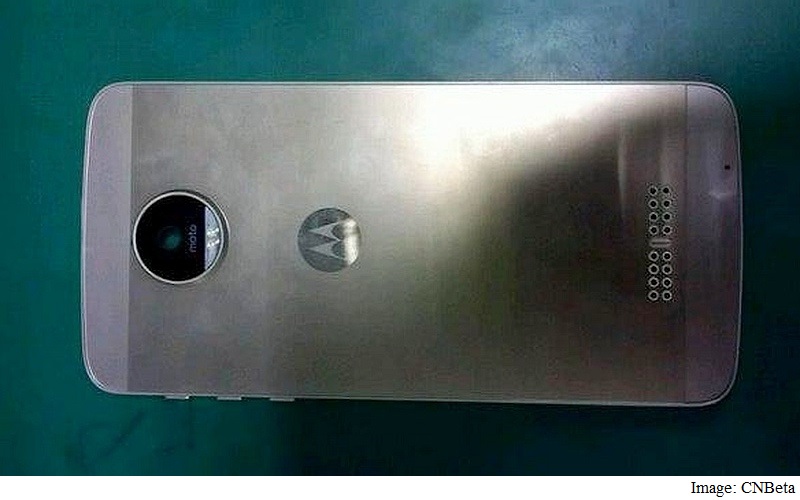 Motorola has been constantly innovating the way their body has looked and they have indeed come a far way ahead from what they used to be at one point of time. The latest image shows us a brilliant example of simple and effective design, so common yet so different from the other existing phones. The device comes with a fully metallic body, and features a big, circular camera.
The rear camera of the phone, flash and the Motorola logo are featured in the rear panel and are seen placed without the capsule like metal closing. The lens of the camera has been protected with the help of a large glass, which looks quite similar to that of the Moto 360 smartwatch. It comes out with dual-tone LED flash placed inside it.
The speaker grille is also visible in the image, and can be seen placed below the rear panel, which is quite different from the previous generations of the Moto X smartphones. In the earlier versions, the speaker grilles were placed at the bottom panel. The phone features three buttons on the right side.
This news comes to us via CNBeta, and nothing has officially been announced by Motorola as of now. For all we know this might even turn out to be another phone! Keep following us as we update you with the latest news on the fourth generation of the Motorola devices.